The A6 to Manchester Airport Relief Road (A6MARR) works on the A34 and A555 are nearing completion and will continue to progress over the coming weeks. This includes modifications to the Stanley Green and A555 roundabouts, including the installation of traffic lights the construction of a new footway/ cycleway and resurfacing on the A555. In recent months, works on the A34 have been carried out at night to avoid affecting traffic during the busiest periods which is why less activity will be visible on site during the day time.
From the 6th September for a period of approximately 2 weeks, the A555 eastbound will be closed between the B5358 Wilmslow Road and the A34 to allow the following works to progress:
Parapet  modification
Pedestrian guard rail installation
Vehicle restraint system installation to existing parapet
Tie in surfacing to completed A34/A555 roundabout.
The signed diversion route on site will be via B5358 Wilmslow Road northbound, B5094 Stanley Road eastbound and A34 southbound..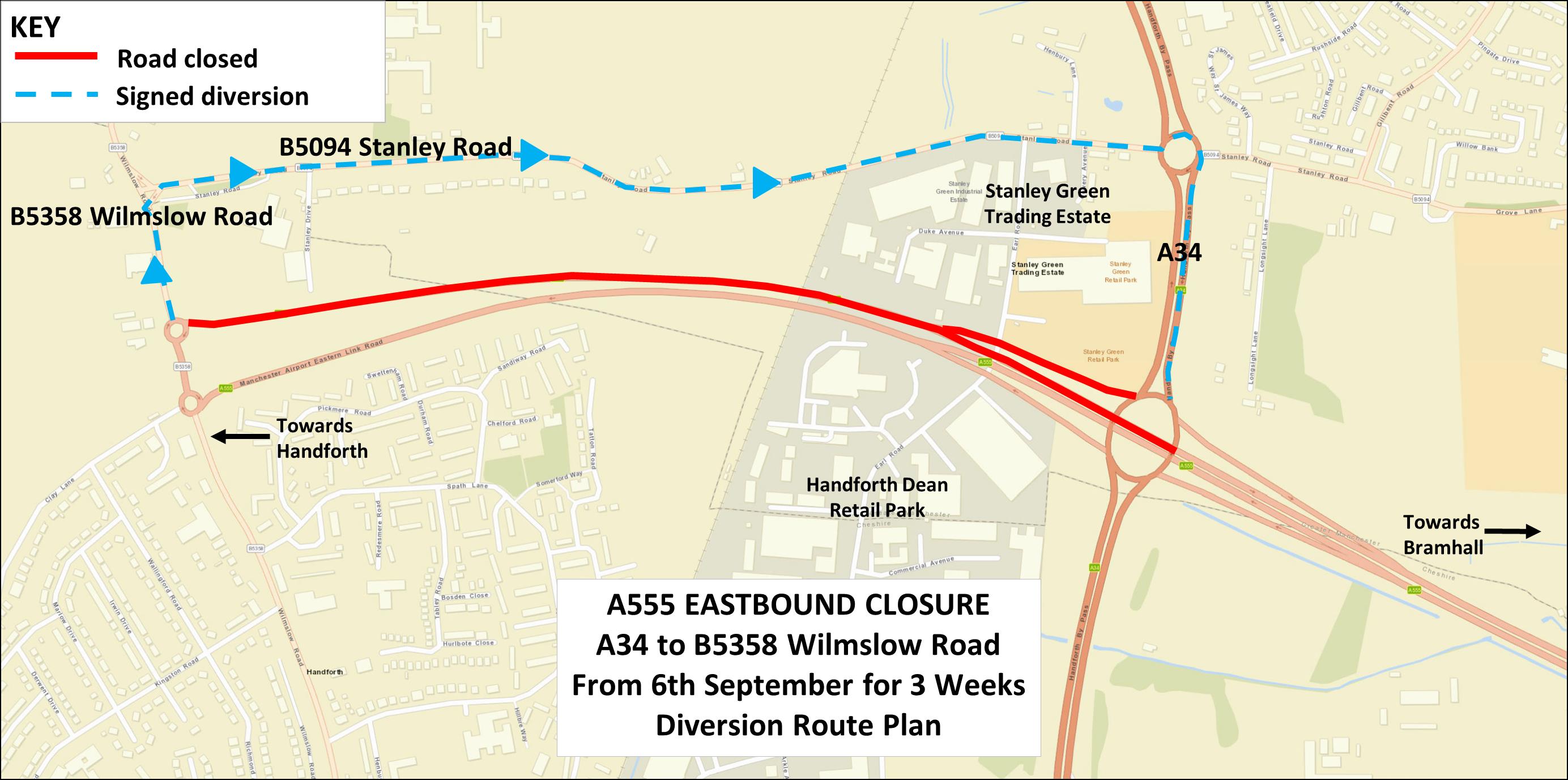 Weekly updates on traffic management for the remainder of the A6MARR works can be found at www.semmms.info/traffic . This information is updated every Friday for the following week.