Sam Porter-Frakes, a local 16 year old student from Poynton has spent a week with the Carillion Morgan Sindall (CMS) Structures West team during his half term holidays to give him a flavour of what jobs and opportunities are available within the industry.
Sam, who attends Manchester Grammar School, initially came along to watch the Bridge 10A beam lift at the Woodford Road/A555 junction in September. After asking a few questions about engineering, we invited Sam to spend some time with us to give him some experience of what a career civil engineering is like.
Sam was involved in various tasks which included helping the team inspect the pre-cast beams for the Styal Railway Bridge and some setting out with the laser levels. Sam said of his experience: "I have learnt how a bridge is actually built, with all its different components, and the issues related to building next to/over the railway, and how to combat some of those issues, such as isolating the return conductor to allow construction beside the railway, and the risk of the current arcing and making the reinforcement in the concrete live. I was also able to have useful and interesting conversations with the workforce about becoming an engineer in general. A graduate engineer was able to advise me about ICE (Institute for Civil Engineering) and Quest scholarships."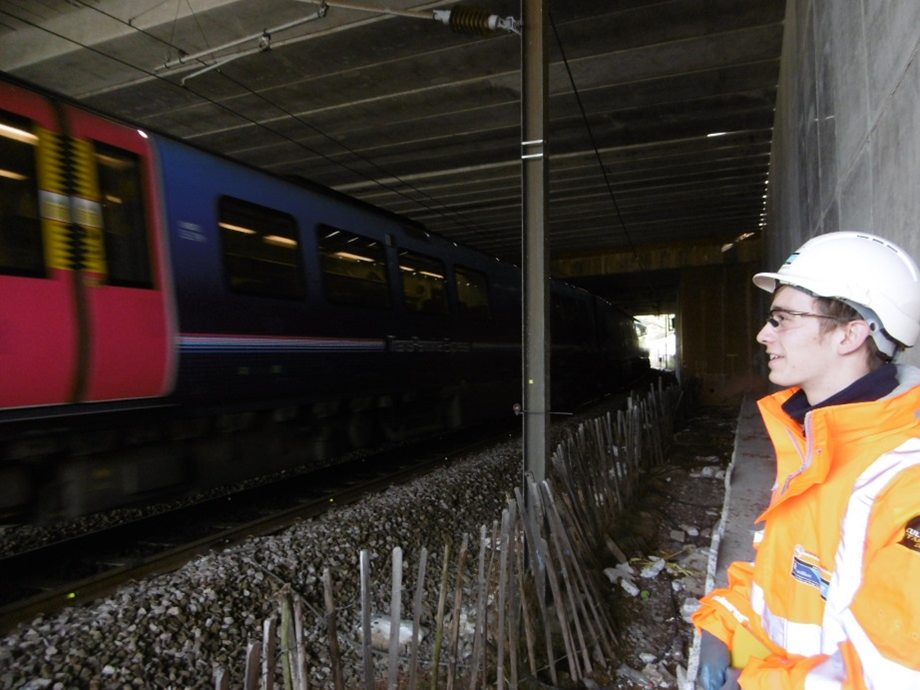 The Seashell Trust has also started bringing students to the Chester Road offices for work experience. Two students have visited us so far, Shaquille Awofolu, who has been helping the stores to stock check and James Becket who is helping the office admin team with their filing. More students are being lined up to photocopy, file, scan, and maintain the office entrance planting. We also have plans to sow wild flowers on the bund adjacent to Chester Road. This will help to give them valuable experience and will help to prepare them for the world of work.